Tanzania Great
Wildebeest Migration
Tanzania Great Wildebeest Migration
Experience the unparalleled spectacle of the Tanzania Great Wildebeest Migration with its epic journey across the vast Serengeti plains. This awe-inspiring natural phenomenon, driven by the search for greener pastures, unfolds as over a million wildebeest, zebras, and other wildlife traverse the Serengeti in a perpetual quest for sustenance. Witness the heart-stopping river crossings, where the herds confront crocodile-infested waters. From December to March, they graze in the Southern Serengeti, while June to October sees them crossing the Grumeti and Mara Rivers. Beeadventure Safari ensures an immersive encounter with this breathtaking migration, a testament to nature's grandeur.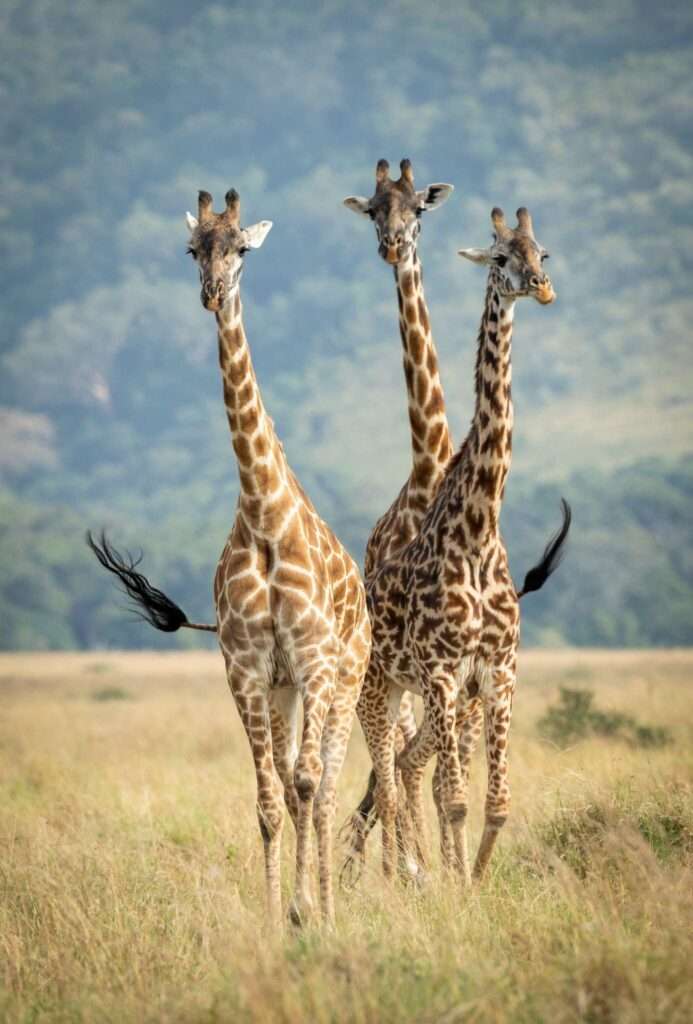 Top Highlights of your
Tanzania Great Wildebeest Migration
Embark on a mesmerizing journey with Beeadventure Safari to witness the captivating spectacle of the Tanzania Great Wildebeest Migration. Our curated experience ensures front-row seats to this awe-inspiring natural phenomenon as over a million wildebeest, zebras, and other wildlife traverse the Serengeti in search of greener pastures. Marvel at the heart-stopping river crossings and the breathtaking landscapes that serve as the backdrop to this extraordinary migration. Beeadventure Safari offers expert-guided tours, luxurious accommodations, and an immersive encounter with the Tanzania Great Wildebeest Migration, promising an unforgettable adventure that seamlessly blends comfort with the raw beauty of nature.
Spectacular Wildlife Migration
Witness the awe-inspiring Tanzania Great Wildebeest Migration, a breathtaking natural spectacle as over a million wildebeest and zebras traverse the Serengeti, creating an unforgettable display of movement and life.
Diverse Flora and Fauna
Immerse yourself in the rich ecosystems surrounding the migration, experiencing the diverse flora and fauna that contribute to the Serengeti's unique and vibrant landscapes.
Thrilling River Crossings
Be captivated by heart-stopping river crossings, where the herds face the treacherous waters of the Grumeti and Mara Rivers, showcasing the determination and survival instincts of the migrating wildlife.
Expert-Guided Safari Tours
Enjoy a seamless and enriching experience with Beeadventure Safari's expert-guided tours, providing insights into the intricacies of the migration and the surrounding ecosystem.
Luxurious Accommodations
Indulge in the perfect blend of comfort and adventure with luxurious lodgings, ensuring a serene retreat after exhilarating days spent amidst the drama of the Tanzania Great Wildebeest Migration. Unwind in Comfort after a beautiful day.
Cultural Encounters
Enrich your journey with cultural encounters, connecting with local communities and gaining a deeper understanding of the region's heritage, adding a meaningful dimension to your experience of the Tanzania Great Wildebeest Migration.
When to visit tanzania for a Great Wildebeest Migration
To witness the Great Wildebeest Migration highlight in Tanzania, it's essential to time your visit based on the migration circle. The migration is a continuous cycle influenced by seasonal changes and the animals' search for greener pastures. Here's a general guideline:
December to March – Calving Season (Southern Serengeti)
Experience the beginning of the migration as the herds gather in the Southern Serengeti for the calving season. Witness newborn animals alongside predators in action.
April to May – Transition Period
The herds start moving northwest, encountering the Central Serengeti. This transitional phase offers fewer crowds, lush landscapes, and diverse wildlife.
June to July – Grumeti River Crossing (Western Serengeti)
The migration reaches the Western Serengeti, with thrilling river crossings at the Grumeti River. Crocodiles and predators await as the herds navigate this challenging obstacle.
July to October – Mara River Crossing (Northern Serengeti and Maasai Mara, Kenya)
The climax unfolds as the herds cross the Mara River, a perilous journey filled with dramatic scenes of survival and predation. This phase offers some of the most iconic moments of the migration.
Choosing a timeframe within this migration circle ensures a front-row seat to different phases of the Great Wildebeest Migration, each offering unique and awe-inspiring highlights. Consult with Beeadventure Safari to tailor your visit for an optimal and unforgettable experience.
What makes Our trips different?
At Beeadventure Safari, we are firm believers that a vacation is about far more than just booking a hotel room, catching a flight, and securing a rental car. We see it as a holistic experience that transcends the individual components. Furthermore, we hold the belief that challenges have the power to foster personal growth, and a well-crafted journey has the potential to ignite the soul. Our mission is to curate exceptional journeys that hold value not only for the traveler but also for the local hosts and the world at large.
Verified
Ein fantastisches Erlebnis- Besteigung des Kilimandscharos Wir waren mit Bee Adventure Safaris auf dem Kilimandscharo. Es war ein fantastisches Erlebnis und perfekt organisiert von Bee Adventure. Im Hotel in Arusha kamen unsere 3 Guides Isack, Michael und Joffrey vorbei, um unsere Ausrüstung gewissenhaft zu überprüfen. Am nächsten Tag ging's los. Wir wurden von einigen Porters, einem Koch und unseren drei Guides abgeholt und zum Ausgangspunkt der Marangu Route gebracht. Der Aufstieg begann. Während der Tour wurden wir von unserem Koch Nelson ausgezeichnet bekocht. Unser Waiter servierte uns täglich das Frühstück, Mittag- und Abendessen. Heißes Wasser zum Waschen und Tee brachte er uns morgens sogar ans Bett. Unsere Guides waren sehr bemüht und führten täglich einen Gesundheits-Check bei uns durch. Abends gab es immer ein Briefing, wie der nächste Tag verläuft. Wir haben uns sehr gut aufgehoben gefühlt. Unsere Guides unterstützten uns bei allem, trugen sogar unsere Rucksäcke, wenn es am Gipfeltag notwendig wurde und brachten unsere Gruppe schlussendlich auf den Uhuru Peak. Vielen, vielen Dank an Isack und sein Team! Wir können Bee Adventure Safari absolut empfehlen!!
Verified
Best experience with Bee Adventure Safaris We did a two day-one night safari in Ngorongoro and Hadzabe tribe at Lake Eyasi in December 2022 and Izack made sure that everything was perfect. To fulfill all our wishes, he made a detour so that we could visit a witch-doctor and a Masai village, on our way back to Arusha, with no extra cost. The lodge we spent the night was very good and its chef was a suprise, as all meals served (dinner, breakfast and lunch) were just delicious. Izack and his team were very supportive from the very beginning (booking phase) until the end of our trip and we highly recommend booking with them. Hope to meet them again soon for a new roadtrip in Uganda and Rwanda!
Verified
Amazing team who made our Kilimanjaro experience We completed Kilimanjaro with the incredible support from Izack's team. Everyone from Bee Adventure Safaris was so encouraging, friendly and welcoming which made the experience even more amazing and enjoyable. The guides were very knowledgeable and able to offer us lots of information and the chef was outstanding! I would highly recommend Bee Adventure Safaris.
Verified
Tolle Erfahrung mit einem super Team Wir haben einen 4-Tages-Trekk auf den Mount Meru gemacht. Es war eine tolle Erfahrung. Unsere Guides Isaak und Michael mit dem gesamten Team waren super cool drauf und standen uns bei der anspruchsvollen Route immer zur Seite. Es hat uns an nichts gefehlt - wir können Bee Adventures Safari auf jeden Fall weiterempfehlen!
Verified
Wonderful experience that included everything Our wish was to visit the Materuni Waterfall starting from Arusha and to keep the costs as low as possible. From the beginning Isaac was super friendly and understanding and asked us about our wishes and arranged a wonderful tour to the waterfall which even included a coffee tour and a local lunch. We went by public transport and Isaac was with us from the beginning to the end of the tour. During the tour, we asked to go to Maji Moto which was on the way. Isaac made it possible at no extra and we had a nice day and all our wishes were fulfilled. I'm looking forward to see you again rafiki yangu!
Verified
Amazing experience We climbed the peak of Kilimanjaro via the Marangu route and It couldn't have been better. The food was excellent and Izack and his team took perfect care of us and helped us to keep the morals up, even on summit day 🙂 I can 100% recommend booking with them if you are looking for someone reliable for your safari or kili tour!
Verified
Kilimanjaro October 2022 Excellent group. Well organised and very helpful guides. Great food and experience. Overall excellent experience from Arusha to Uhuru peak and back.
Verified
Climbing Mt Meru: very obliging and very nice guides From the very beginning our guide Isaac was very nice and accommodating. Booking was very easy and flexible. Our flights got cancelled and postponed and our booking to climb Mount Meru was easily postponed without any problems. The whole team (guides, porters and cook) have been super nice throughout the whole trip and were very encouraging and motivating to climb the Meru when we were very tired. They made sure we were hydrated and eating enough, so we have energy to climb. The whole time our schedule was clear and we were always supported. On top the guides were very funny and pleasant to be around with. I will climb with them again! 🙂 and recommend their company to my friends.
Verified
Big recommendation We booked a safari in February and experienced an awesome trip with Bee Adventure Safaris. We booked a full package including flights from Sasibar to Arusha and back, as well as an accomodation and the two-day-safari itself. The drivers were on time, the food was amazing and the tour guide Reagon did an excellent job. We would always choose them again!
Verified
best company panctual company real expeditions perfect guides shortly i recomend this and give 5stars🎉🎉 best company best company best company best company best company